Klipsch Stadium Home Music System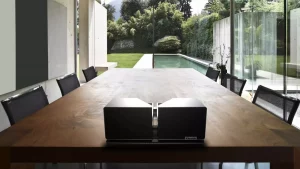 MODERN HI-FI
The Klipsch Stadium has the capability of reproducing stunning, live-music dynamics at even "background" volume levels while doubling to fill even a large room with live-concert-level output with astounding clarity. Klipsch Stadium is designed to match the performance level of a "high-end" component audio system and is the "Modern HiFi" music system that perfectly executes the performance levels you demand from it at any given time.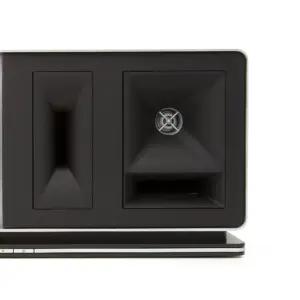 AUDIOPHILE-GRADE SOUND
Tractrix® Horn technology used in the Klipsch Stadium speaker assures
more sound being reproduced from every watt of power, with much less distortion than any other driver design. The sound impact is
breathtaking.
The Linear Travel Suspension (LTS) tweeters, derived from our esoteric Palladium speaker line, further minimize distortion with a true, piston-like driver excursion.
Midrange drivers utilize Faraday Rings, also adapted from our Palladium speakers, to maintain a consistent voice-coil magnetic field to reduce distortion. Tractrix port technology reduces port chuffing for the tightest, most musical bass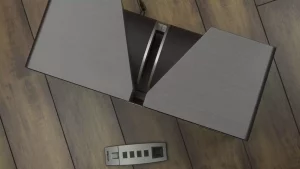 BOOM.
Dual opposing subwoofers produce deep bass without cabinet vibration, while a high-resolution, 400-watt digital amplifier employs advanced DSP technology for balanced sound at any volume level.
You're going to feel it.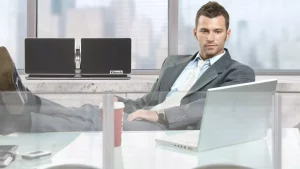 LISTEN YOUR WAY
The Klipsch Stadium is able to utilize wireless music streaming via your Wi-Fi network, with the option of streaming to multiple Klipsch Stadiums in your home through AirPlay. Additionally, this powerhouse speaker boasts Bluetooth® wireless technology, audiophile aptX®, and DLNA streaming.
There's also a USB input for charging most portable music sources and wired iDevice music playback, with both Optical Digital and Dual RCA analog inputs to connect other devices.
WE THOUGHT OF EVERYTHING
Download the free Klipsch Air App on your iDevice for a tutorial on network setup, manual EQ adjustment, custom naming of multiple Klipsch Stadiums on an AirPlay network, and even a jukebox feature that allows multiple iDevices to stream music in a group listening setting.