OpenRun is our lightest headphones to date and are engineered with outstanding sound, a long-lasting battery, and Quick Charge to keep you aware and motivated while you power through any workout.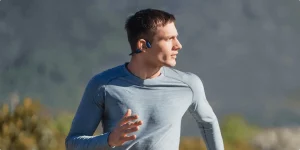 The OpenRun Bluetooth Headphones don't go in or over your ears, ensuring your ears stay dry and cool on hot humid days, and the unique open-ear design also makes them compatible with glasses and bike helmets. Feather-light 26g lets you forget you're wearing them even when outdoors exercising.
Situational awareness
Safety is a top priority. Bone conduction sports headphones let you enjoy running and cycling while listening out for cars and other road users.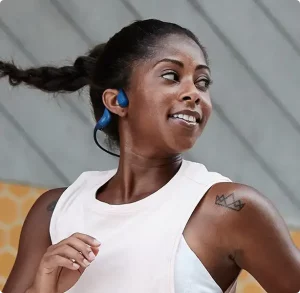 Immersive sound experience
The patented 8th bone conduction technology provides brilliant vocals, amazing mids and highs, and improved bass. OpenRun wireless sports headphones give you a more complete sound experience. Enjoy your music in full.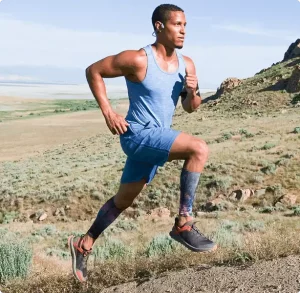 Stability for sports
The secure-fit design provides stability, so headphones don't move even during intense workouts.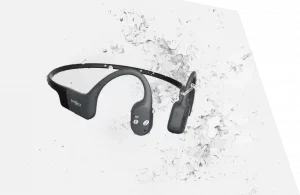 Intuitively-designed button for easy controls
Easy to answer or make calls, adjust the volume, choose tracks, pause, and skip.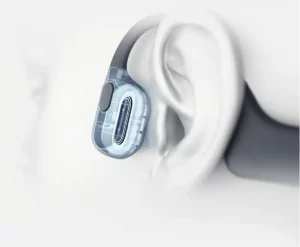 Quick charge and 8-h endurance
Instant charge of only 10 minutes for up to 1.5 hours of use. Music and play times of up to 8 hours.